Business Storytelling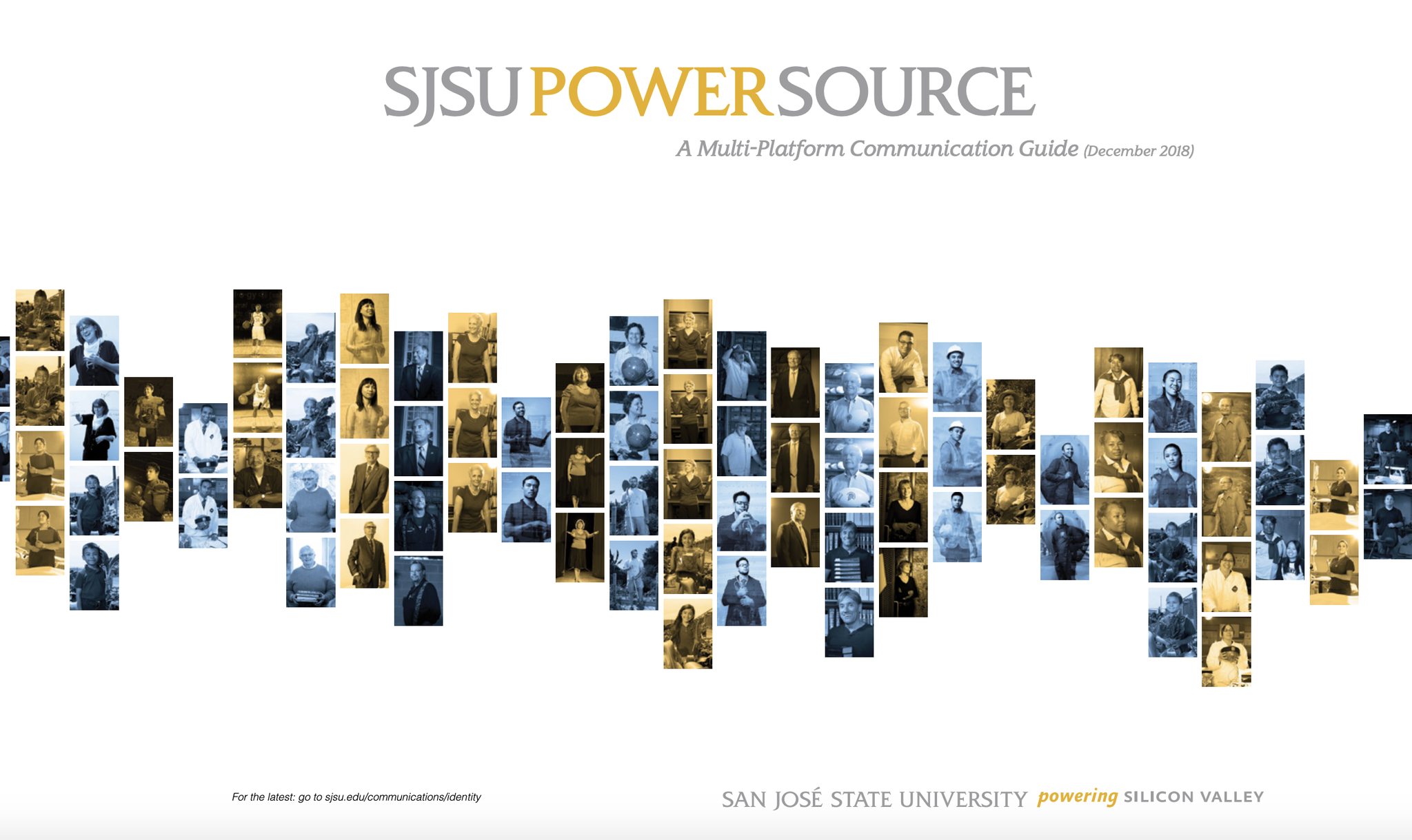 SJSU's "Power" Brand
For the first time in SJSU's more than 160-year history, the university developed comprehensive communication standards. A lead contributor to this effort, I articulated the "power" brand platform, including key messages and themes, the SJSU Anthem and editorial style guidelines, and wrote the identity usage standards found in SJSU Power Source: A Multi-Platform Communication Guide.
Launched in September 2014, the guide explains how to strengthen San Jose State's identity by telling the stories of SJSU's people, the source of the university's "power."

Focusing on the stories of people expanded the meaning of "powering Silicon Valley." Much more than a tagline, "powering Silicon Valley" is a story of individual and collective resilience and strength that has often gone unrecognized. By telling stories in a consistent way, SJSU has helped Spartans take pride in their accomplishments, as well as how they achieved them.
Capturing the SJSU Experience
The SJSU story has an anthem. The anthem also has its own story.
Based on input from focus groups, market surveys and hundreds of interviews with students, alumni and faculty members, I wrote the SJSU anthem in an attempt to capture the essence of what it means to be an SJSU Spartan—a statement that would inspire the stories the university tells. Initially, it wasn't intended to be used verbatim. Following substantial feedback, the anthem became part of the university's key messaging and can be seen in many university communications and physical spaces, including:
SJSU's institutional commercial, which debuted in August 2018
SJSU's Diaz Compean Student Union walls, ground floor
Norman Y. Mineta San Jose International Airport, Terminal B across from Gate 18
"My Story is Here" light pole banners around campus
University Advancement lobby, Clark 300
So what is the anthem? It's not the same as our Alma Mater, "Hail, Spartans, Hail," (penned by San José State Normal College sophomore Gerald Erwin) or the SJSU Fight Song—both important pieces of Spartan culture. It's not set to music (at least, not yet!). Instead, it's more akin to spoken word poetry—word-based performance art. How it's recited depends on each Spartan.

This 30-second university spot uses a portion of the anthem.

My Story is Here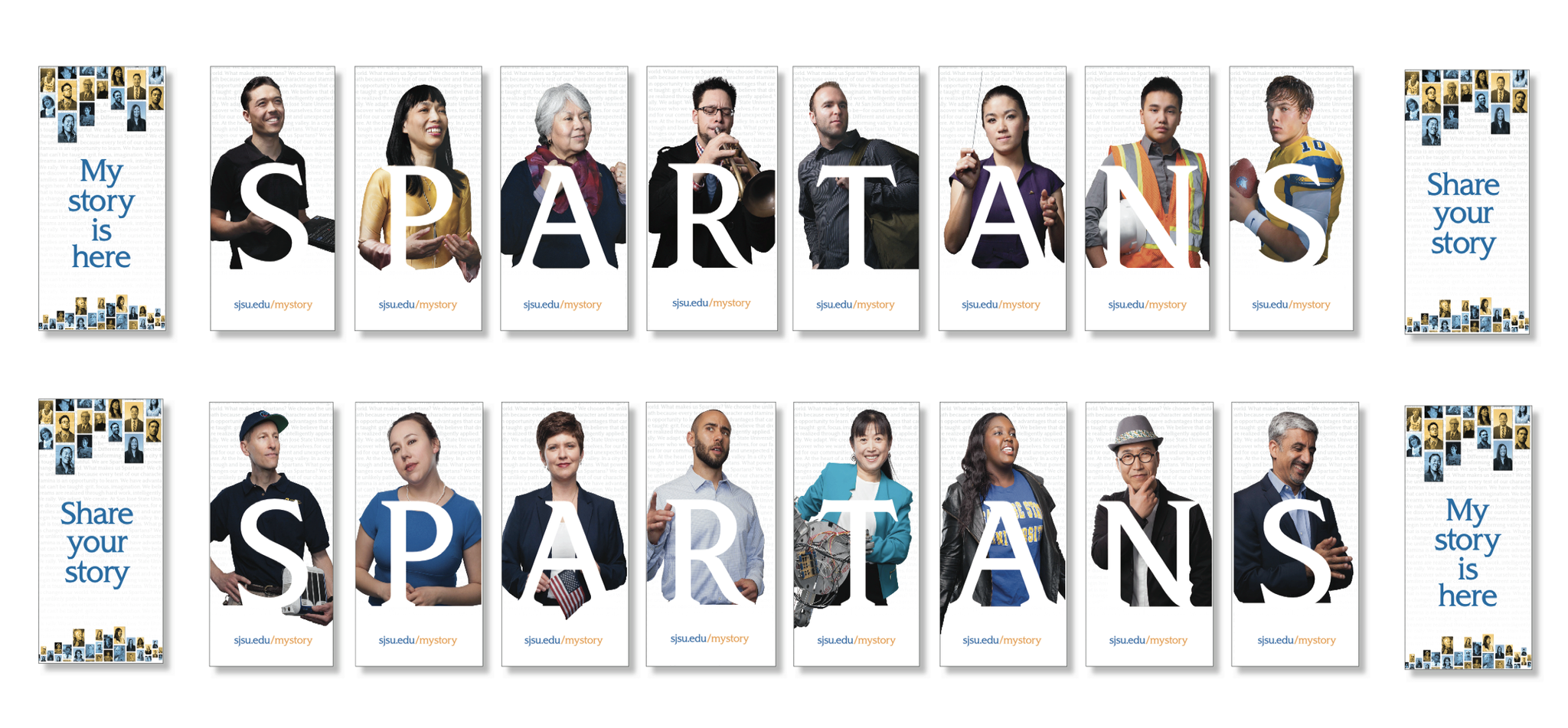 Part of a broader people-focused content strategy, the goal of the My Story is Here storytelling campaign was to demonstrate through personal stories the many ways San Jose State powers Silicon Valley. That is, the ways San Jose State's people use what powers and inspires them to change our world. My Story is Here is a statement of pride in being part of the SJSU community. It is about contributing to the larger SJSU story.
The campaign included a blog, campus light pole banners, print and digital ads, as well as promotion in SJSU's alumni magazine, Washington Square, and on SJSU's social media channels.